http://cinziamazzamakeup.com/?x=cialis-generico-e-hipertension
Hey! How's it going? How'd you enjoy St. Patty's Day? What? Don't yell? Why, is it because…oh you had a goooood time, didn't you? Still waiting for those dreaded texts? Getting them from numbers with no names? You know the rules: "No pics, didn't happen." Banking on that sh*t, are we? Yeah, you pulled out all the stops. No doubt that you'll wind up in the photo gallery of at least five different bars you've never heard of, some in your own county! As long as you didn't drive, stayed out of the local police blotter and were kind to everyone around you, I'm glad you had a good time.
http://cinziamazzamakeup.com/?x=acquistare-viagra-generico-100-mg-a-Venezia You know, you're lucky you ran into me, because I have just the thing for you. I know people say that to you in the bathroom at clubs all the time, but this time it's different. You need to settle your stomach with something, and you might benefit from a little taste of what you had last night. Just to get resettled.
http://maientertainmentlaw.com/?search=non-prescription-propecia You may not guess that I have Irish roots when you see my last name with the Slavic ending, but that's what happens when Lauretta O'Donnell marries a Polish/Russian guy. Don't doubt my DNA when I show you this recipe. We got kicked out of a castle in Sligo, centuries ago. We were full on, kid.
go to link Recipes from Euro-roots came from both sides. Grandpa Adam (off the boat, btw) served food at the pubs he owned, the Cherry Lane Tavern (Floral Park) and the Parkway Inn (Hicksville and Syosset.) He and my dad made kielbasa and pierogies from scratch. Unfortunately, they both passed away before either recipe could be passed along.
http://cinziamazzamakeup.com/?x=cialis-generico-bonifico-bancario My mom mostly raised me on her own, which didn't leave a lot of time for cooking. But she never let St Patty's Day go by without preparing traditional items. Cabbage was one thing (I never got it), corned beef another (huge favorite. Took me years to figure out that you could have it whenever you felt like.) But her Irish Soda Bread was king, and even as a kid, I ate it like dessert.
propecia and prescription After much prodding over the years. Mom finally wrote the recipe down. In typical fashion, I lost it at some point after she passed. Having found it recently, I pass it on to you, with a slight variation to get you through the day after. And it shouldn't take you years to figure out that you can have it whenever you'd like. Please, enjoy.
http://cinziamazzamakeup.com/?x=acquistare-viagra-generico-pagamento-online-a-Bologna
enter http://maientertainmentlaw.com/?search=buy-accutane-without-a-prescription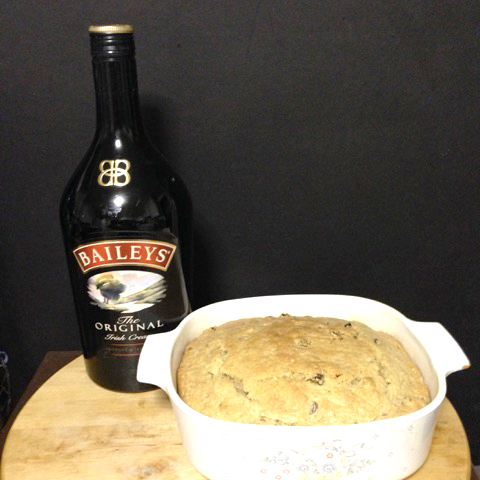 St. Patrick's Day After Bread

http://maientertainmentlaw.com/?search=from-online-drugstore-finasteride-order 3 cups Flour
go 1 cup sugar
other fertility drugs like clomid 50mg 2 tablespoons caraway
4 teaspoons baking powder
1 teaspoon salt
Raisins to taste
Mix ingredients together
Mix:
½ cup milk with
½ cup Bailey's Irish Cream
2 eggs
(I'd like to point out that your own variations are encouraged. I went for Bailey's because I have confidence in the product. Irish cream on its' own is sweet, so you may decide to tweak the sugar level. I like lots of raisins, but you may not. Adding butter will work, but the finished product is intended for butter to be added. Again, your call.)
Combine ingredients and pour into a greased pan. Cook for 75 minutes at 350 degrees. Remove from pan to cool. But…this bread is especially good when slightly warm, with some butter added, so have some before it cools completely.
You're welcome J