New York Fashion Week (NYFW) definitely lived up to its spectacular reputation. From blocked off streets to taxi drivers refusing to go anywhere near the venues, parades of the fashion world's finest filled Manhattan. Then, there's me: a Long Island girl thrown into the midst of sky-high stilettos and paparazzi. I was instantly hooked.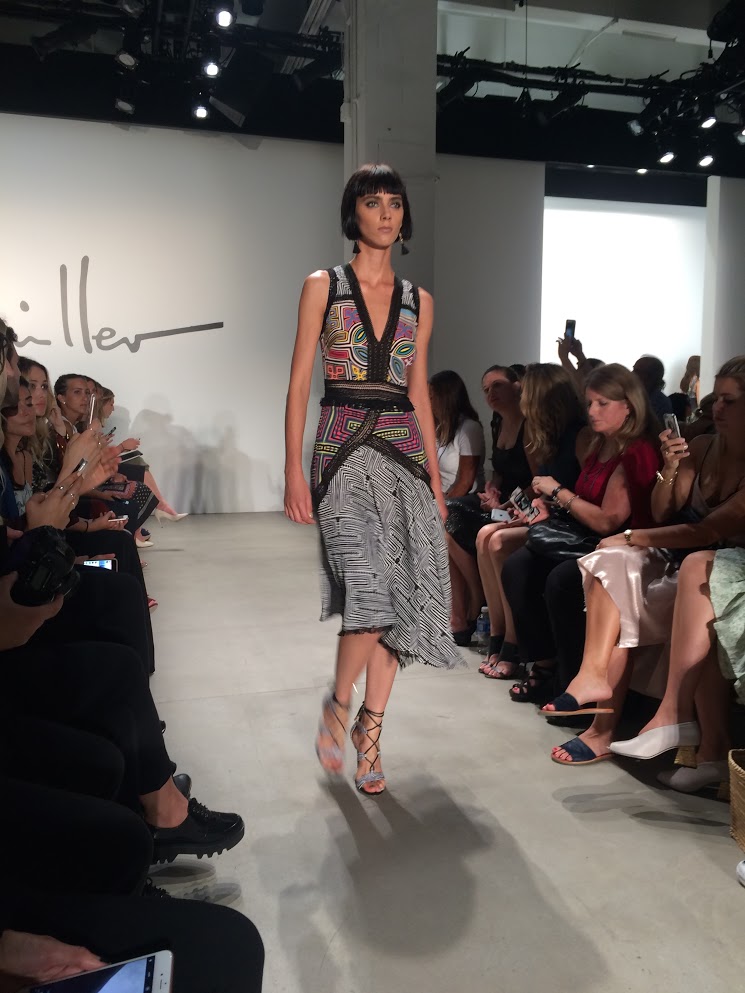 Nicole Miller is an American designer whose clothing and home furnishing lines can be found in high-end boutiques across Manhattan, well-known department stores like Bloomingdales, and in her storefront on Greene Street in New York City. Her Spring 2017 collection is described as "inspired by vintage Panamanian craftsmanship combined with contemporary New York City influences." That definitely came through in tribal-patterned maxi dresses paired with colorful patchwork jackets and vests. Her collection is fun, feminine and youthful with just enough edge to keep the heads turning as her models walked a stark-white snaking runway at the Skylight Clarkson Square. A few members of the Orange Is The New Black cast were sitting in the front row, almost unrecognizable outside of their characters' orange jumpsuits. Drinking champagne with models, designers and celebrities backstage definitely set the bar high for fashion week at Miller's beautiful runway show.
Across the street from Penn Station is the Skylight at Moynihan Station, located in the historic James A. Farley Post Office. Bibhu Mohapatra unveiled his Spring 2017 collection at this venue. Opposite the bright white setting of Miller's runway show, Mohapatra's "all black everything" concept was just as sleek. "Set in a pre-war, Parisian era characterized by flourishing art and literature, the Spring '17 collection is inspired by the hidden identities of the females of La Belle Époque, celebrating the optimism, prosperity and cultural innovations of this prolific time" is how Mohapatra sets the scene for his show to commence.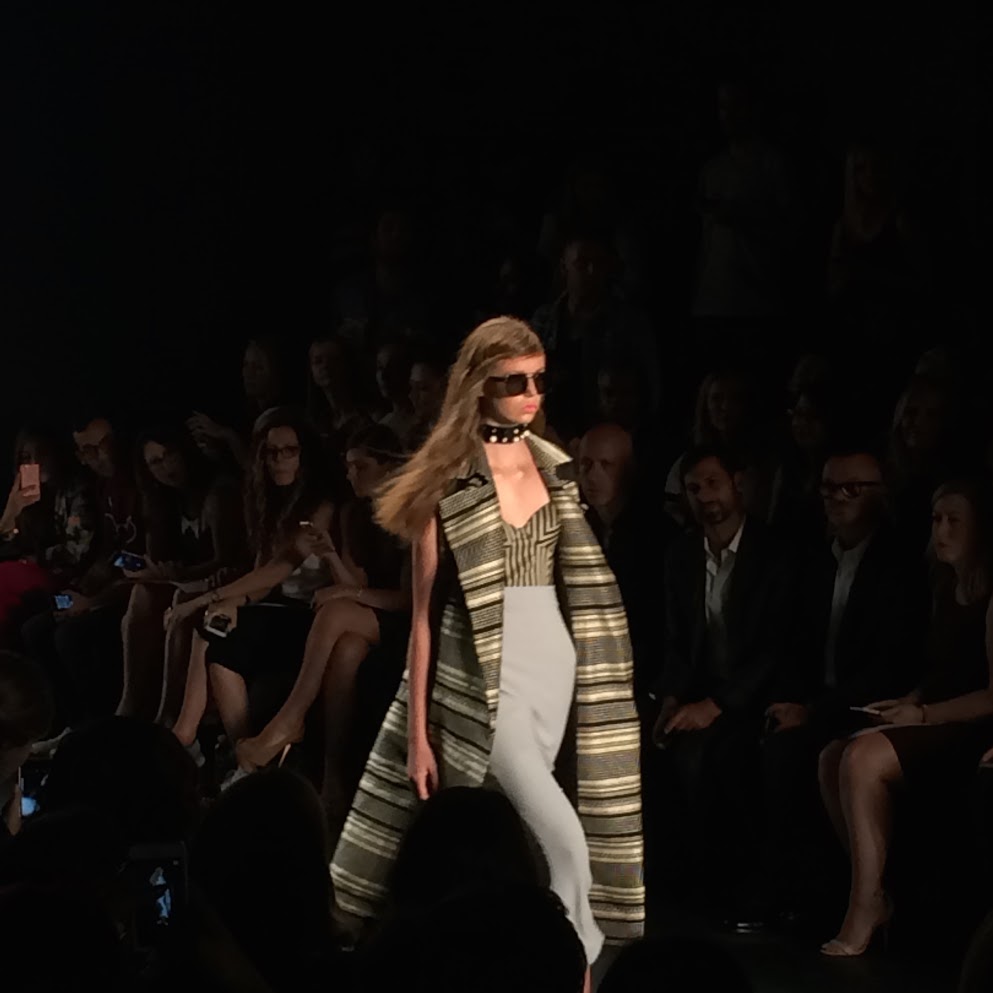 A mix of office-ready, color-blocked pencil skirts and hand-beaded silk and organza ball gowns took the runway by storm. The cell phone photographers couldn't keep up! You could feel the emotion and excitement in the air as the lights dimmed and Mohapatra came out to a roaring applause. With a tear in his eye, he humbly thanked the audience with a nod. It was a beautiful thing to witness – that no matter how famous a designer gets, no matter how many celebrities were in his front row, his work is his passion and our approval still means everything.
Being able to attend NYFW brought shows from my childhood like "America's Next Top Model" and "Project Runway" to life. If you ever get the chance to make your way onto an invite list, you'd better go! Otherwise, just hang out on the streets filled with food trucks, and maybe try to snag pictures with your favorite celebrities and catch up on the latest trends walking around. People watching is, after all, the original New York City runway show.